Investor Relations
INOVESTOR RELATIONS
Our management philosophy
Identify social and market needs, creating a better future for people and our customers as well as developing excellent businesses and talents.
Our vision
To be a company that keeps evolving, makes customers happy, and contributes to the society through IT technology around the globe.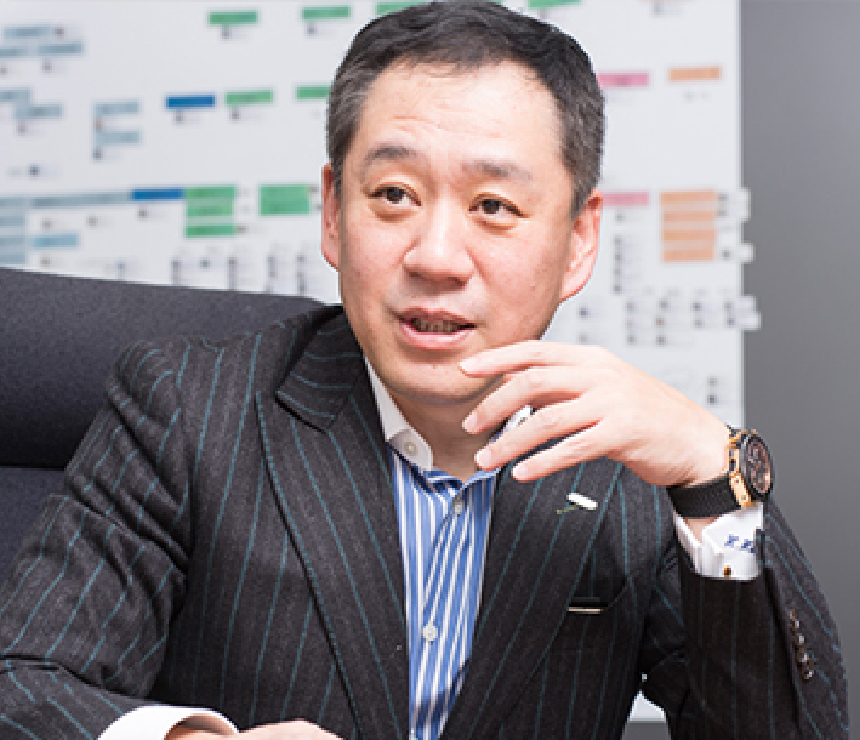 Hideyuki Hongo
president , chief executive officer
President
Hideyuki Hongo is founder, the president and chief executive officer of Startia Holdings, Inc., a $120 million IT solutions provider.

He is originally from Kumamoto and moved to Tokyo to work in sales at the age of 18. Within just 7 years, he became the top salesperson in the company.

When he was 29, after moving to the telecommunications industry, he and his colleagues founded Telecomnet Co., Ltd. (currently Startia Holdings, Inc.) in 1996. The company, which provides consultation on IT/communication for small and medium-sized businesses, went public on Mothers in 2005 and the Tokyo Stock Exchange First Section in 2014.

Recently, Startia Holdings announced a new growth strategy in its mid-term management plan, 'NEXT'S 2025', where they focus on change and growth based on sustainability management and SDGs. In their Digital Marketing Business, they aim to achieve high growth and profitability by transforming into a subscription business model, promoting innovation through Digital transformation in the marketing field. In the IT Infrastructure Business, they plan the expansion of customer base by opening new branches, M&A, and provision of new products to increase growth rate and profitability.
Through cross-selling between these two core businesses, Startia Holdings will focus on expanding the Digital Marketing Business based on the steadily growing IT Infrastructure Business to be the No.1 player in Asia. They are already expanding their overseas business. Also, the company is actively conducting in-house organizational restructuring and study sessions in order to develop next-generation managers and entrepreneurs.

As an entrepreneur himself, Hideyuki is focusing not only on his own company but also on social contribution activities. In March 2018, he established HOSHINOWA, a public interest incorporated foundation, to provide scholarships for students. In September 2018, the Kumamoto Creation Entrepreneur Network was established to provide management support services for entrepreneurs aiming for an IPO. Hideyuki also teaches at Kumamoto University as a visiting lecturer.